Cabot Extra Sharp Cheddar Cheese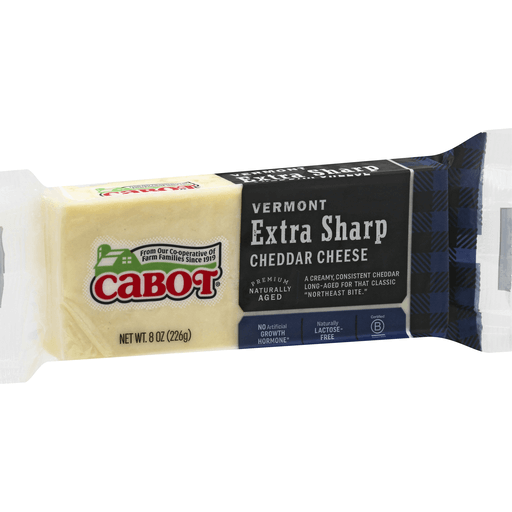 Cabot™ Extra Sharp Cheddar Cheese. Since 1919. Owned by our farm families in New York & New England. Premium naturally aged. Since 1919, generations of farm families who own Cabot creamery cooperative now 1,200 strong through out New England and New York - have used traditional crafts to produce world-class cheddar. From our farms to your family's home, comes our promise of quality. *By law we must note: The FDA has stated that there is no significant difference between milk from rBST-treated and untreated cows. Extra sharp cheddar: No artificial growth hormone*. Lactose free naturally. Naturally gluten free. Keeplocalfarms.org. Contains no animal rennet. Contains 0g of lactose per serving. 100% of profits go to our farmers. Supporting our communities. Our communities supporting us. Comments welcome:
[email protected]
, cabotcheese.coop. ©2012.